Our goal is to pair you with the kitten of your dreams! Personality is very important to us and our customers. We work hard to socialize our cats and kittens. They are handled everyday by myself or members of my family. When they go to their new homes they adjust to their new family and surroundings much better than a cat or kitten that has not been handled much. The most critical time for socialization is from 2 weeks to 7 weeks of age. We feel all of the daily attention we give has paid off. We not only produce fancy felines but friendly felines. We have many happy customers that seem to agree.

---
View the Kittens Below


New litters:

Our kittens get reserved fast so secure with a deposit.

Bianca x Max 2 blue & white males, 2 blue males

Rainbow X Max 1 black female, 2 blue females, 1 blue male

Zenyetta X Max 1 blue-cream female, 1 blue male

Velda Rose X Max 2 blue male, 1 blue female

Ima X Chasen 1 brown classic tabby & white male

Whitney X Max 1 cream male, blue female, 1 black & white female

Katrina Blue X Chasen 1 brown tabby female, black & white male, cream & white male, dilute calico female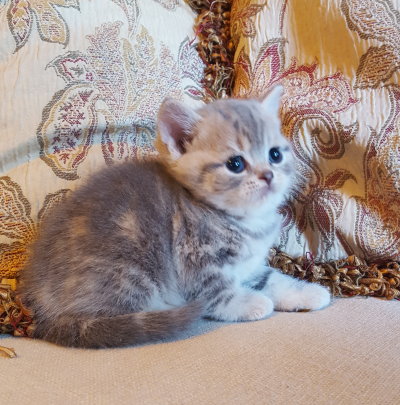 0537
Blue-golden

British Shorthair

Female
$1200
Reserved for Diane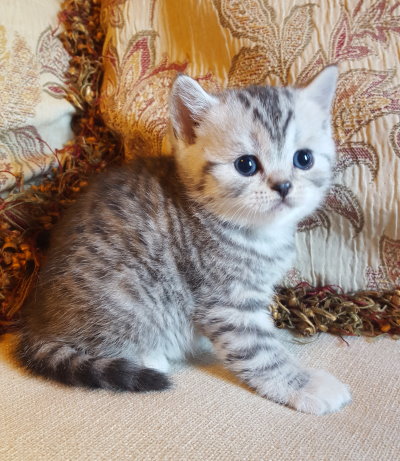 0536
Silver Mackerel Tabby
British Shorthair
Female $1200
Pending for Lindsy Lieutard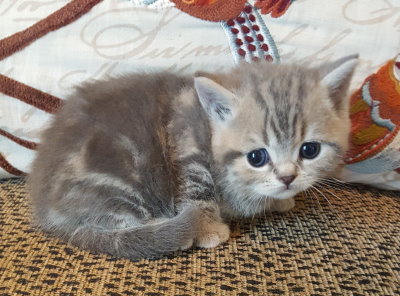 0535
Blue-golden Classic Tabby male
British Shorthair
$1200
Reserved for Stephanie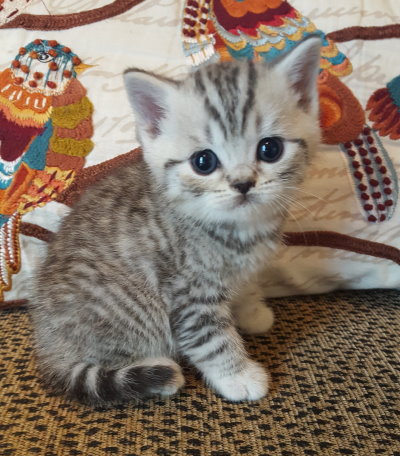 0534
Silver Mackerel Tabby
British Shorthair male
$1200
Reserved for Patrick
Click Here!
To see the kittens
that have been recently sold in the past.